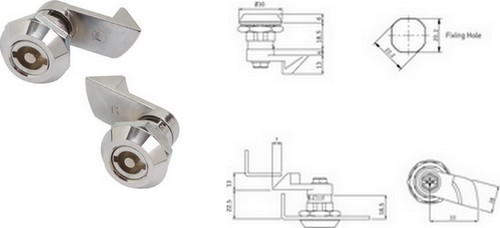 Slam Shut Quarter Turn
Die-Část Zinc Alloy with Steel Cam. Chrome plated finish. 5 mm double bit head. Sprung cam lifts and returns when door is closed.
Part Number
pack
Price/Package/pc
price/pc
Left
Right
468499
468498
50 pc
8,6 EUR
13 EUR

Prices are without VAT. If specified order number, please, it will add it to the selected type of goods. We will be glad to send you any quantity. In case of large subscriptions, please contact us.